Retrofit
Retrofit
£9.50 - £11.10 .
Primarily designed as an after-market device for use where access to the sash is difficult. These devices can also be factory-fitted to avoid interruption of assembly lines. 
For use primarily on Timber and Aluminium windows but can also be fitted to Vinyl and Fibreglass windows where suitable fixing is available.
Sold in pairs – These devices require a single action to operate, so fitting a pair ensures compliance with ASTM F2090 2008, 2010 & 2017
Please call us to ensure this product fits your window.
Product Details
These devices can be used on double or single hung windows and have been Focus group tested and proven to be operable without prior knowledge or tools.
Two screws are supplied to fix each device in place. Fixing is through the front of the device and into the sash.
IMPORTANT: Window manufacturing and device fitting is subject to tolerances beyond our control. For this reason, it is the responsibility of the window manufacturer and device installer to ensure that the recommended device works with the window's tolerances and that the device has been installed correctly, operates correctly and resets correctly otherwise the safety features provided by this device will not work. If the device does not reset correctly, it will not comply with ASTM F2090-2008, 2010 and 2017 regulations and will not be fit for purpose.
Low Cost & Incredibly Effective
Angel Ventlock®, the low cost window opening control device (WOCD) that can help save children's lives. The unique patented design is keyless and resets once the window has been closed, keeping children safely inside. We're dedicated to improving child window safety and are tirelessly campaigning to improve standards across the US and Europe.
Either fill in the form opposite and our office will respond or use the Contact button below to get in touch.
How Does Angel Ventlock® Work?
By restricting the opening of your double hung window. Angel Ventlock® allow you to open the window for ventilation whilst making it impossible for young children to open the window far enough to get out. For adults however, it is simple to open the window fully by following the steps below.
1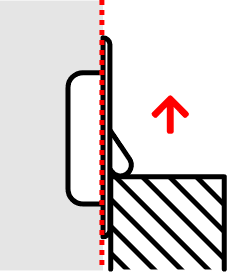 Once fitted the Sash will stop when opened to 100mm
2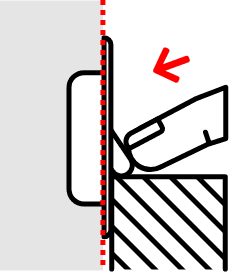 Simply press to release (repeat on opposite side)
3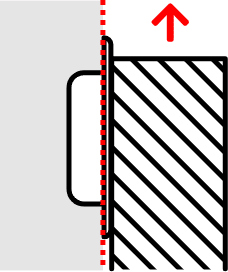 The window can be easily raised fully without a key
4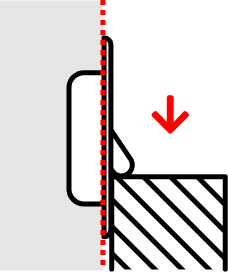 The arm automatically resets to original position once closed
Other Products
See what else Angel Ventlock offers